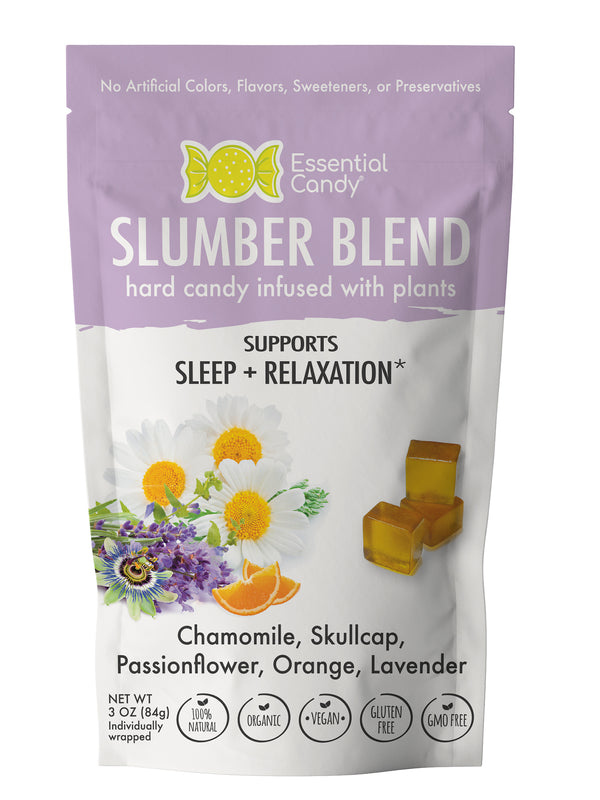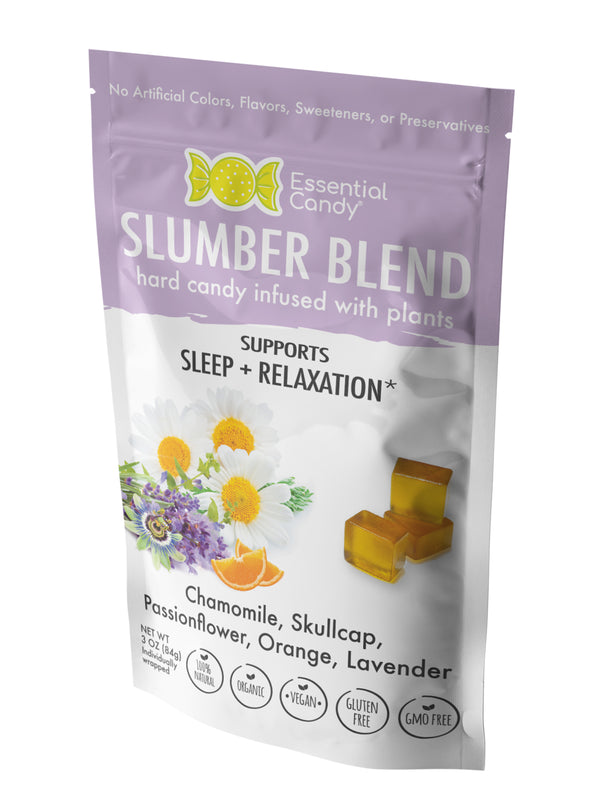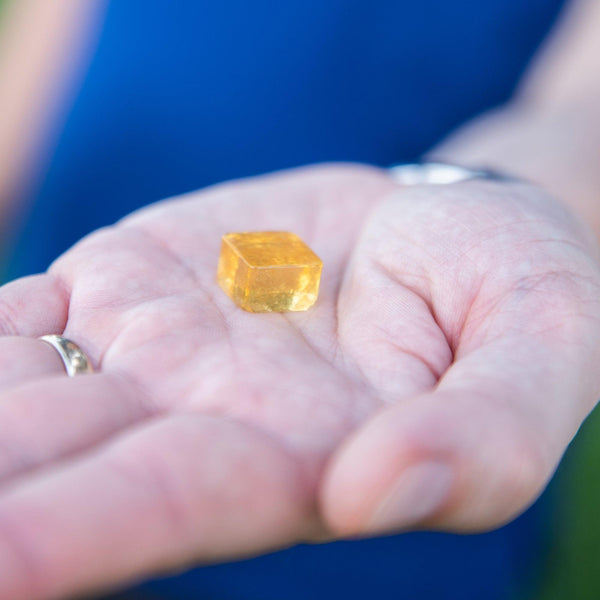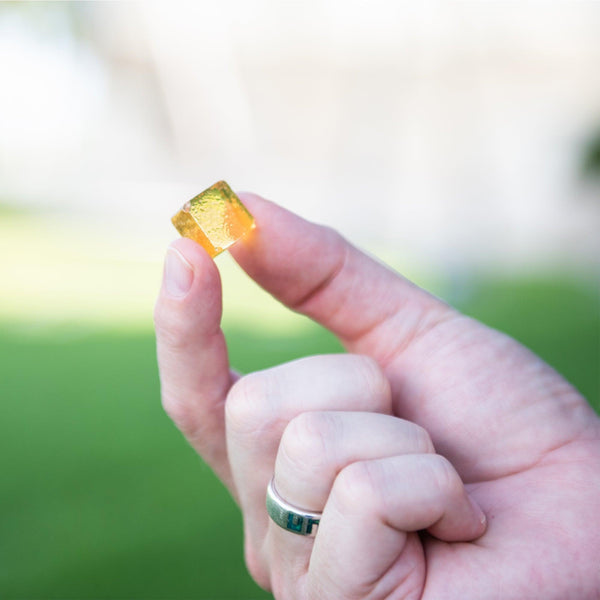 Slumber Sleep Blend Organic Hard Candy with Chamomile, Skullcap, Passionflower, Orange, and Lavender
Enjoy Sweet Dreams With Our Slumber Blend™ Promoting a Better Sleep
Introducing our Organic Slumber Blend sleep support hard candy, featuring a special blend of Chamomile, Skullcap, Passionflower, Orange, and Lavender. Crafted to aid in falling asleep and staying asleep throughout the night, Slumber Blend offers a soothing relaxation pre-bedtime ritual.

🌿 Slumber Blend Infusion: Our exclusive Slumber Blend combines all-natural ingredients to encourage relaxation and peaceful sleep. This infusion is carefully formulated to support restful nights.
🍃 Simple Ingredients: Crafted with only organic Chamomile, Skullcap, Passionflower, Orange, and Lavender. These lozenges are free from GMOs, gluten, animal products, soy, and dairy.
❌ Clean Formula: Embrace a clean approach to sleep. Our lozenges contain no artificial sweeteners, flavors, colors, or preservatives.
🌜 Bedtime Support: Designed for nighttime use, simply take a lozenge approximately 20 minutes before bed to support your sleep journey.
🫶

 

Crafted with Care:

 

We take pride in crafting our organic hard candies to capture the essence of these remarkable ingredients. With every candy, we aim to offer you a moment of natural goodness and potential relief.
🍬

 

Convenience On-The-Go:

 

Individually wrapped for your convenience, our all-natural, organic candies are the perfect remedy for your busy lifestyle. Slip a few into your bag or pocket to enjoy support wherever your day takes you.
🌟

 

Flavorful and Functional:

 

Experience the refreshing taste of fresh tangerine and the coolness of peppermint, all in one delicious treat. Each 3oz resealable bag contains approximately 24 candies, ensuring you have a convenient supply to support your well-being.
Elevate your evenings with the tranquility of Slumber Blend Sleep Lozenges and experience their impact on your sleep quality. Welcome the restorative power of nature's soothing blend into your nightly routine.

100% Plant Ingredients You Can Trust:
Organic Goodness: We believe in the power of nature, which is why our hard candy is meticulously crafted using organic ingredients. Every sweet bite is a taste of purity and quality.
Non-GMO Assurance:

 We're committed to transparency and responsible sourcing. Our candies are made with non-genetically modified organisms, ensuring your peace of mind.

Gluten-Free and Vegan:

 We understand the importance of catering to various dietary preferences. That's why our hard candy blends are both gluten-free and vegan, providing a delectable treat for all.

Soy and Dairy-Free:

 Our recipe excludes soy and dairy ingredients, making it suitable for those with specific dietary restrictions or allergies.

No Artificial Additives:

 We take pride in creating a candy that's free from artificial colors, flavors, and preservatives. Each piece is a true reflection of nature's goodness.

Low Sugar + Low Calories: 

Each piece contains less than 3 grams of organic raw unrefined cane sugar and less than 10 calories.
Your Purchase Is Making A Difference:
🎗️ CANCER SUPPORT: Join us on our mission of helping individuals going through cancer and chemotherapy treatments. For every bag purchased we donate one. We call this 'Get One Give One' which is why we are Candy With A Purpose.

INGREDIENTS: ORGANIC CANE SUGAR, ORGANIC BROWN RICE SYRUP, PURIFIED WATER, ORGANIC CHAMOMILE EXTRACT, ORGANIC SKULLCAP EXTRACT, ORGANIC PASSIONFLOWER EXTRACT, ORGANIC ORANGE OIL, ORGANIC LAVENDER OIL

CONTAINS NO ALLERGENS